The World is yours to Monitor
Listen
Unlock the Full Potential of Your Marketing Efforts with Our Innovative Customer Listening Solution
Analyse
Gain Deeper Customer Insights and Revolutionize Your Customer Engagement with Our Comprehensive Customer Analysis Platform
Visualize
Bring Your Customer Insights to Life with Our Dynamic Visual Presentation.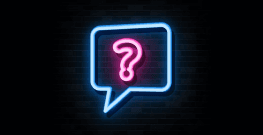 interpret
Transform Customer Insights into Actionable Strategies. Make Data-Driven Decisions and Maximize Your Customer Analysis Results with Our Robust Platforms
See version 1.0 promo
---
Consumerbuzz is a powerful solution that helps businesses to have a better understanding of their target audience, while keeping track of competitors.

Bushra Mehreen
Head of Market Research, Grameenphone Ltd
" GP purchased ConsumerBuzz from Socian to be able to continuously analyze mass opinions on the mobile packages we offer. In 2 years, I can assure to have gained 600% ROI for all the insights we gained and capitalized for best suited offers. "